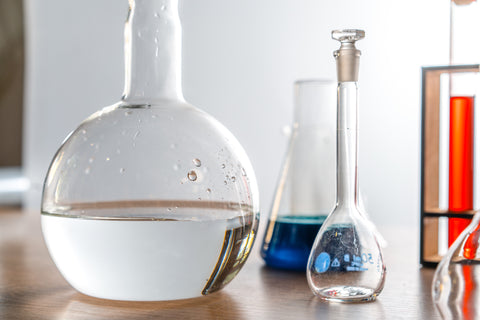 Pore Declogging Pads
Acne & Skintone
5% Glycolic Acid 5% Lactic Acid 2% Salicylic Acid
Say Goodbye to Clogged Pores with Pore Declogging Pads!"
Introducing the latest solution for clearer, smoother skin with our Pore Declogging Pads! Infused with a powerful blend of gentle exfoliants, these pads effectively cleanse your skin and remove impurities from clogged pores.
Each pad is saturated with a potent peptide formula that helps to hydrate and brighten the skin, revealing a more youthful and radiant complexion. Our unique formula contains ingredients like Niacinamide, Witch Hazel, and Salicylic Acid that work together to unclog pores, control oil production, and reduce the appearance of fine lines and wrinkles.
So, if you're tired of dealing with clogged pores, blackheads, and dull skin, try our Pore Declogging Pads today! They are easy to use and will leave your skin feeling refreshed, revitalized, and glowing.
Active Ingredients:
Niacinamide, Witch Hazel, Salicylic Acid.
Other Ingredients:
Water, Propylene Glycol, Hamamelis Virginiana (Witch Hazel) Extract, Niacinamide, Salicylic Acid, Polysorbate 20, Sodium Hydroxide, Ethoxydiglycol, Phenoxyethanol, Chlorphenesin, Ethylhexylglycerin.